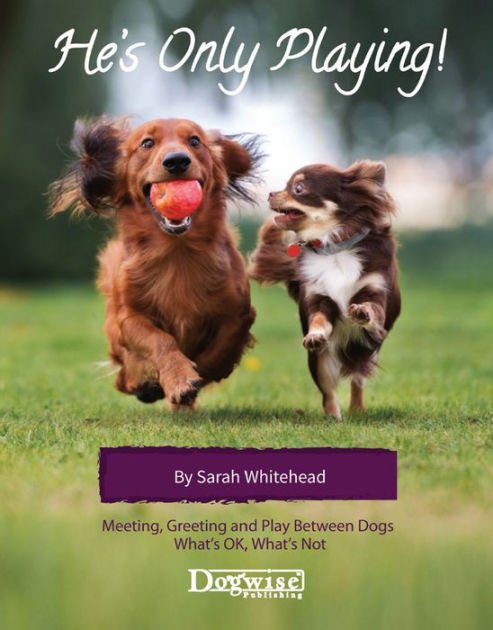 Check out this book on Goodreads: He's Only Playing! Meeting, Greeting and Play Between Dogs. What's OK, What's Not
(test post – sharing a book from goodreads)
I'm posting this as part of my testing process. I'm choosing to make this process public, since my journey is all about learning. For this post, I had to download an image of the book's cover in addition to posting a link. I'm going to check out if I can link my own review or if I need to copy and paste it here.
Edit: My review will need to be copied & pasted. It's good info to have.
My Book Review: "Short, simple, and informative." The book is only about 16 pages. It includes photos of dogs in various social situations with a focus on their body language to understand their interactions – friendly, neutral, and unfriendly. The images were hard to see very well on my Kindle. I recommend it for any dog owner or dog professional.