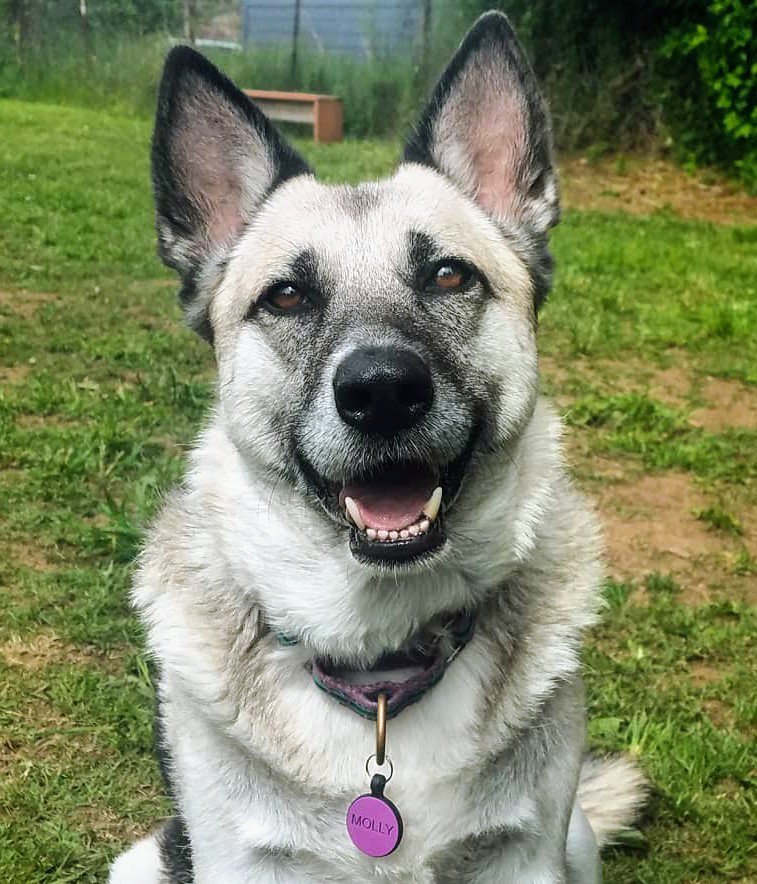 Molly is a female German Shepherd, Siberian Husky, Alaskan Malamute mix. She was born in the summer of 2015. She is a rescue dog; she came to my family by way of an adoption event at a local pet store. She was brought to Washington by a local rescue organization from a high-kill shelter in Texas. I adopted her in winter of 2017. Her sister, and littermate, is Lucy.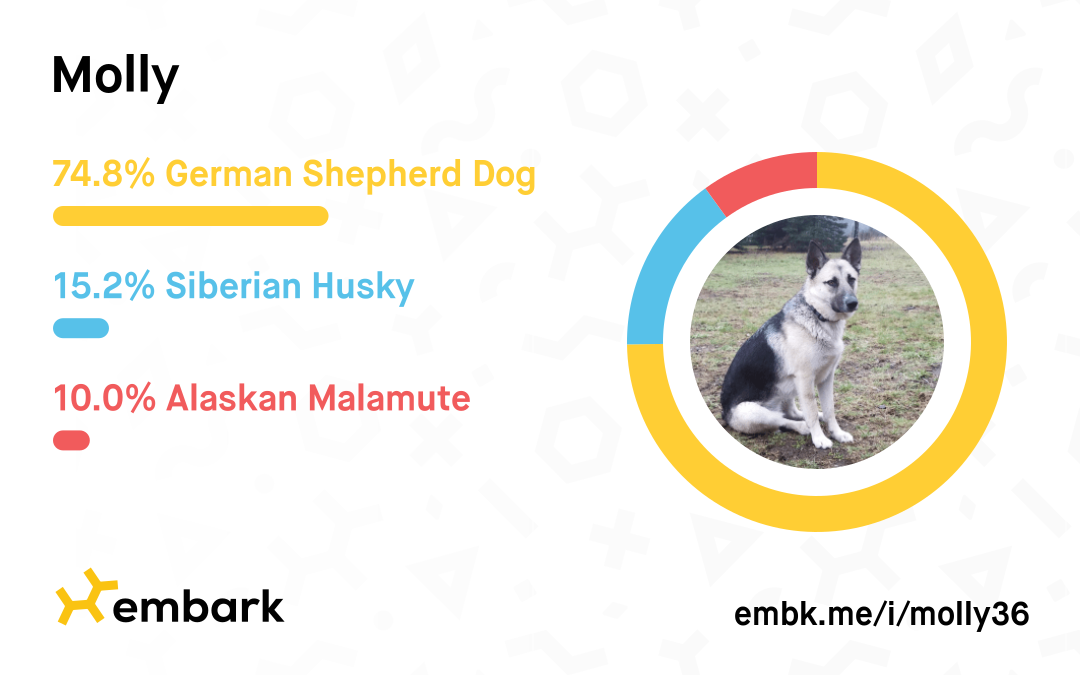 Molly is a love bug. She stretches out beautifully on any bed or couch available. She loves belly rubs and "ear knuckles" – that's when I run, my index finger knuckles in her ears in slow circles. Molly then makes low, groaning sounds – in a good way. She's wonderful.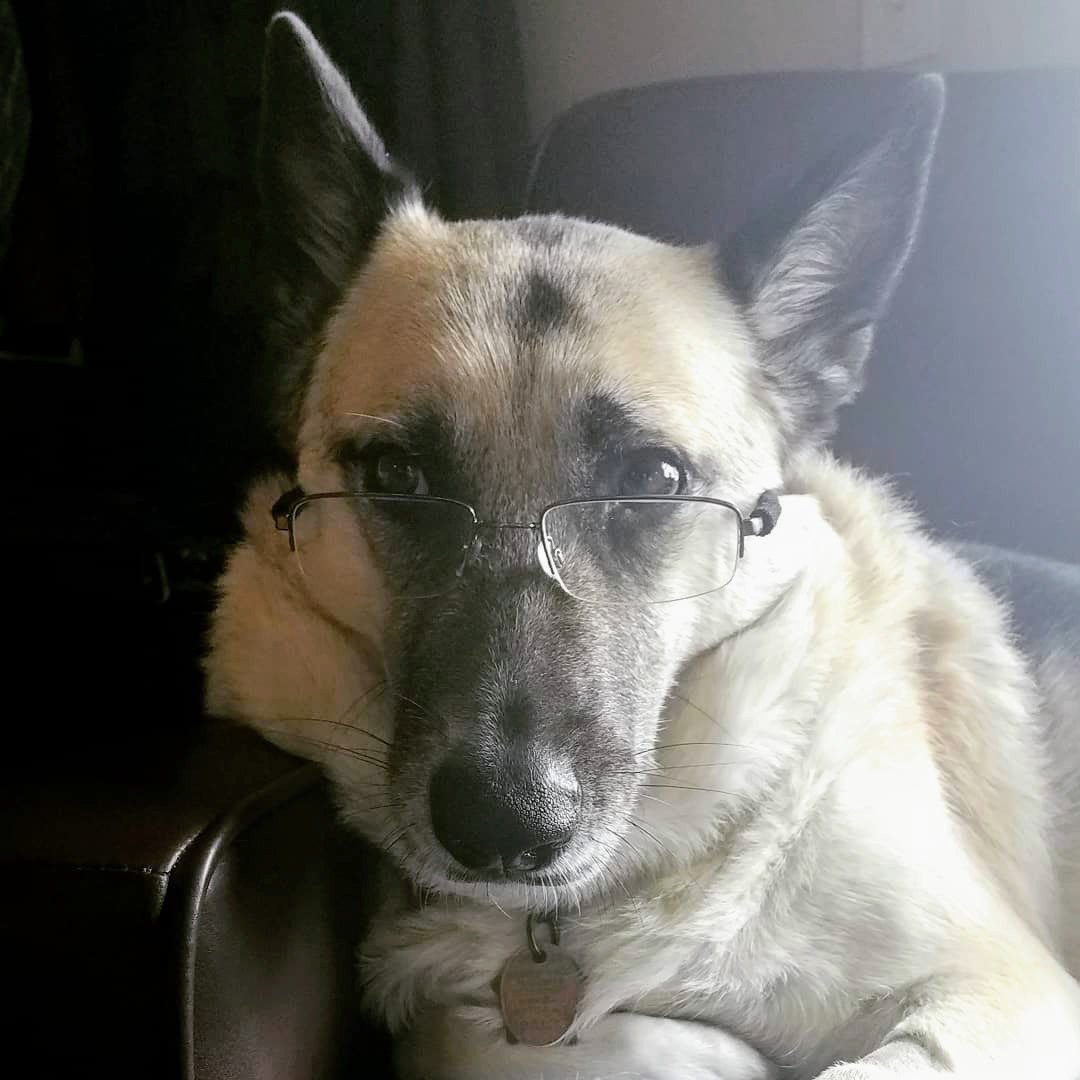 Molly enjoys being a couch potato, but she definitely gets energetic when it's time to spar with her sister, Lucy, and time to play fetch alongside her brother, Jax. She also loves to work – she gets a special twinkle in her eye when she's really engaged with a handler.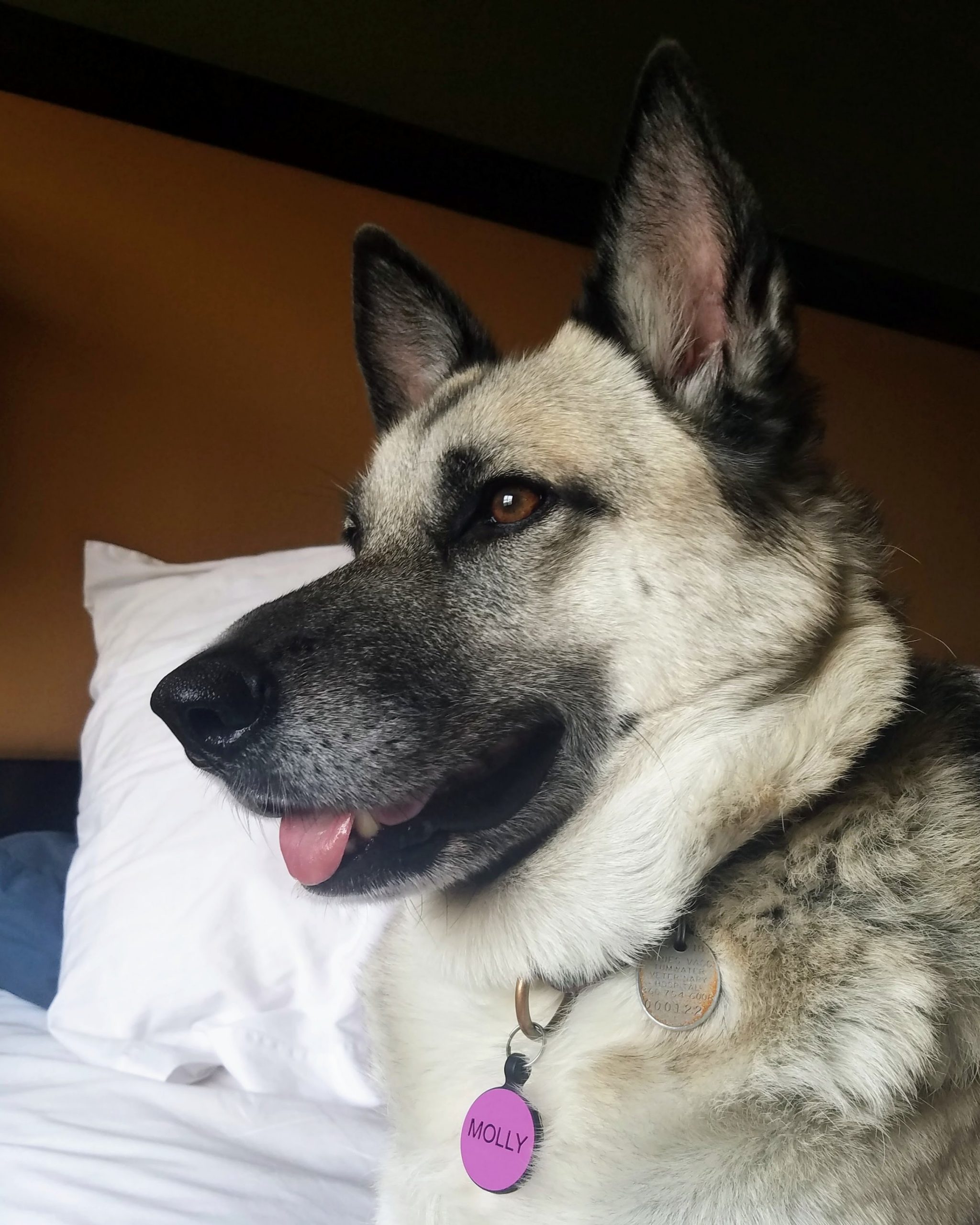 Molly can be found on Instagram with her sister, Lucy, at @theshepherdsisters.